Josh Devanny, Head of Sales at Thrive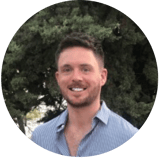 For over 8+ years Josh has worked with organisations to help them transform their workplace learning and communications through technology.
During his time in the elearning industry, Josh has worked with over 50 organisations including Spotify, Cancer Research, IHG and Astra Zeneca, helping them to evolve their learning and development strategy.
Now joining THRIVE, he'll be at the forefront of helping new clients drive more effective employee engagement through social learning, personalisation, automation and more.