Learning and development professionals have to be reactive. But if you're spending more time putting out fires, ticking compliance boxes, and measuring completions than driving real transformative change in your business, you're doing it wrong.

This session promises to give you back the L&D goosebumps and ignite the spark that lights you and your teams up to learn everyday and explore the key steps to drive transformative change in your learning culture. Nate Rowlan, Training & Development Manager at Scott Credit Union joined us to shares his secrets to:
W

hat it takes to set your learning strategy up for success

How technology can support culture change

Analyzing data and measuring bottom line performance
Watch the recording now
Fill in the form below to watch the recording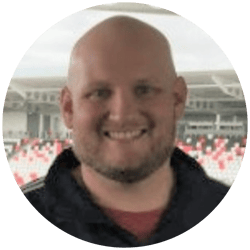 Nate Rowlan,Training & Development Manager
Nate Rowlan is a passionate, creative, and results-driven learning & development leader with 10+ years experience in designing engaging learning experiences, shaping organizational culture, developing leaders, and leveraging L&D know-how to increase customer success.